First Annual Sail-n-Steak Team Racing Weekend a Success!
On a chilly fall morning on the 29th of October, 22 sailors arrived at the Shelburne Harbour Yacht Club and Shelburne Sailing Academy.  Many didn't know what to expect, only that they were promised a full day of great tactical action on the water in a fleet of boats that were unfamiliar to many.
The Shelburne Sailing Academy, forming part of the Shelburne Harbour Yacht Club maintains a small fleet of Albacore racing dinghies.  These versatile boats serve to introduce both youth and adults to the sport of sailing, and are challenging enough to keep sailors active well into their senior years.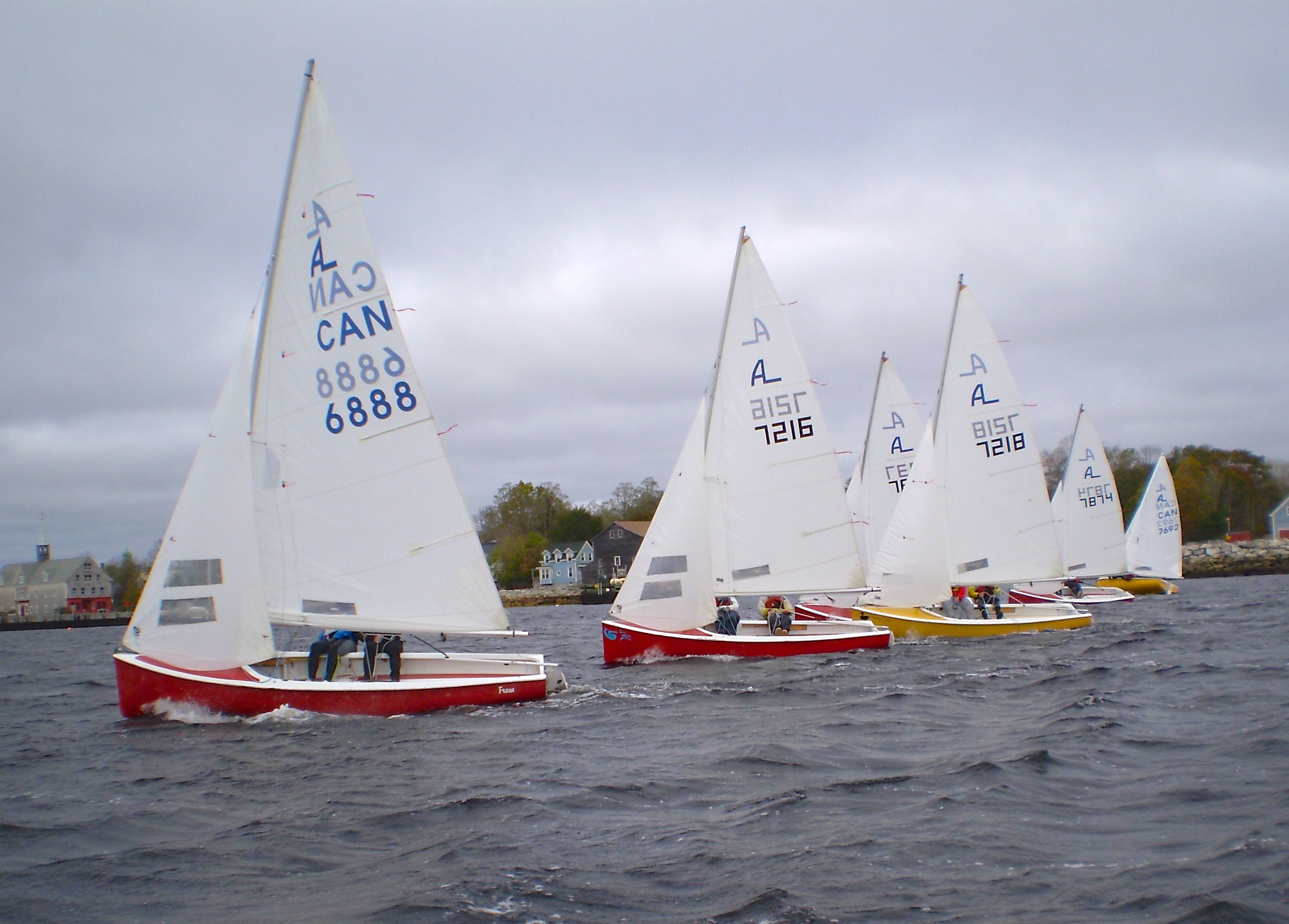 Granted, this particular motley collection of Albacores have all seen better days, but they were perfect for the task at hand:  to provide a bunch of enthusiastic sailors the equipment and venue for a day of head-to-head, no holds barred team racing.
Team racing differs from standard fleet racing in that there are a few key rules that change the field of play drastically.  The most important change in the rules is that "proper course" no longer applies in many cases.  This changes the dynamic drastically at events like reaches and mark roundings.  A pair of competitors in one boat may decide not to round that mark but carry on sailing while holding an opposing boat which has to "give way" to the first boat.  Or on reaching legs a boat may luff up an opposing boat right until head-to-wind to allow another boat on the same team to gain a position advantage.  On one team a boat may decide not to round a mark but to interfere with opposing boats on a different leg of the course to allow his teammates to improve their positions at the expense of his own.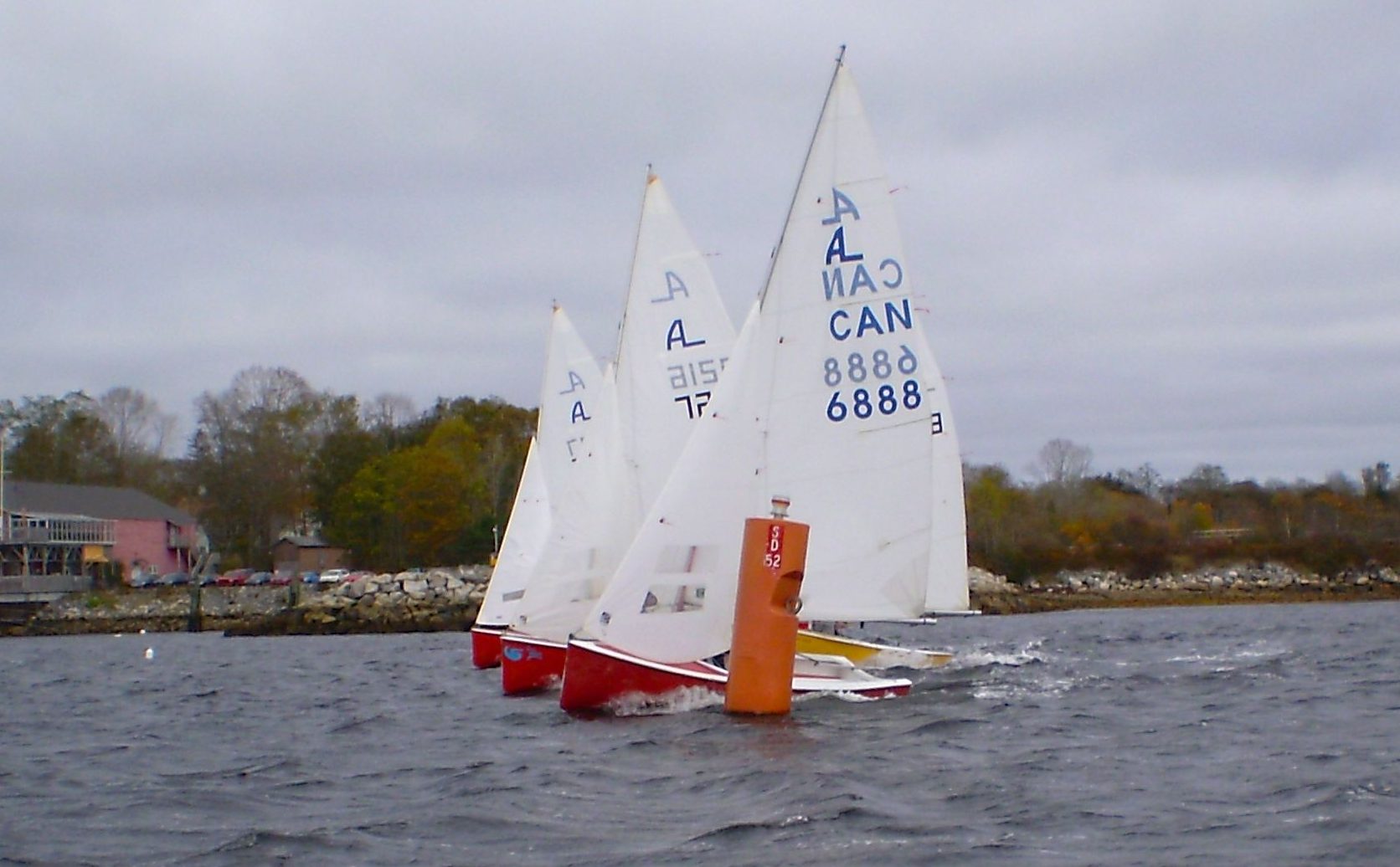 In the end team racing is all about score combinations.  Teams consist of three boats each, and for each two teams on the racecourse, a score of ten or less is a winning score.  This naturally leads to quite a bit of calculation on the part of the competitors.
The Sail-n-Steak team racing weekend was played out with a round-robin series, followed by quite a lot of on-shore banter and strategy review.
The demographics of the competitors was wide and vast.  The youngest competitor was thirteen, the oldest over sixty.  The skill range varied from complete novice to national and international champion, to sly old veteran.  There were keelboaters, dinghy, skiff, and pram sailors all duking it out together.
The steak portion of the event did not disappoint either.  With an average ¾ pound of prime New York cut accompanied by bacon-roasted potatoes and steamed vegetables no one left the event hungry.  With plenty of Boxing Rock beer on tap, (juice and pop for the youth) no one left the event thirsty either.
In the end every sailor was happy, and the Shelburne Sailing Academy raised over $600 for the continuation of their dinghy program.  Thanks to all who participated.
Don't forget to subscribe so you don't miss a post!! – Ed